MoreArmchair travels of the exciting kind

As from 1970 the Benelux Rail volumes take you on discovery tours across the railway history of the three countries and their growing fluctuations. Public railways, be it national, regional or private, industrial and heritage railways, tram and metropolitan, infrastructure, technology, history, design, safety, construction and more show up in every edition. This long running series is to be continued. The book Maghreb Rail is a bit more of an exotic and thrilling kind. For many the subject is unknown territory. Our most recent publication Aerodynamica Rail deals with the exiting thin line between success and failure of the avant-garde. More photographs made for these books can be found on Flickr.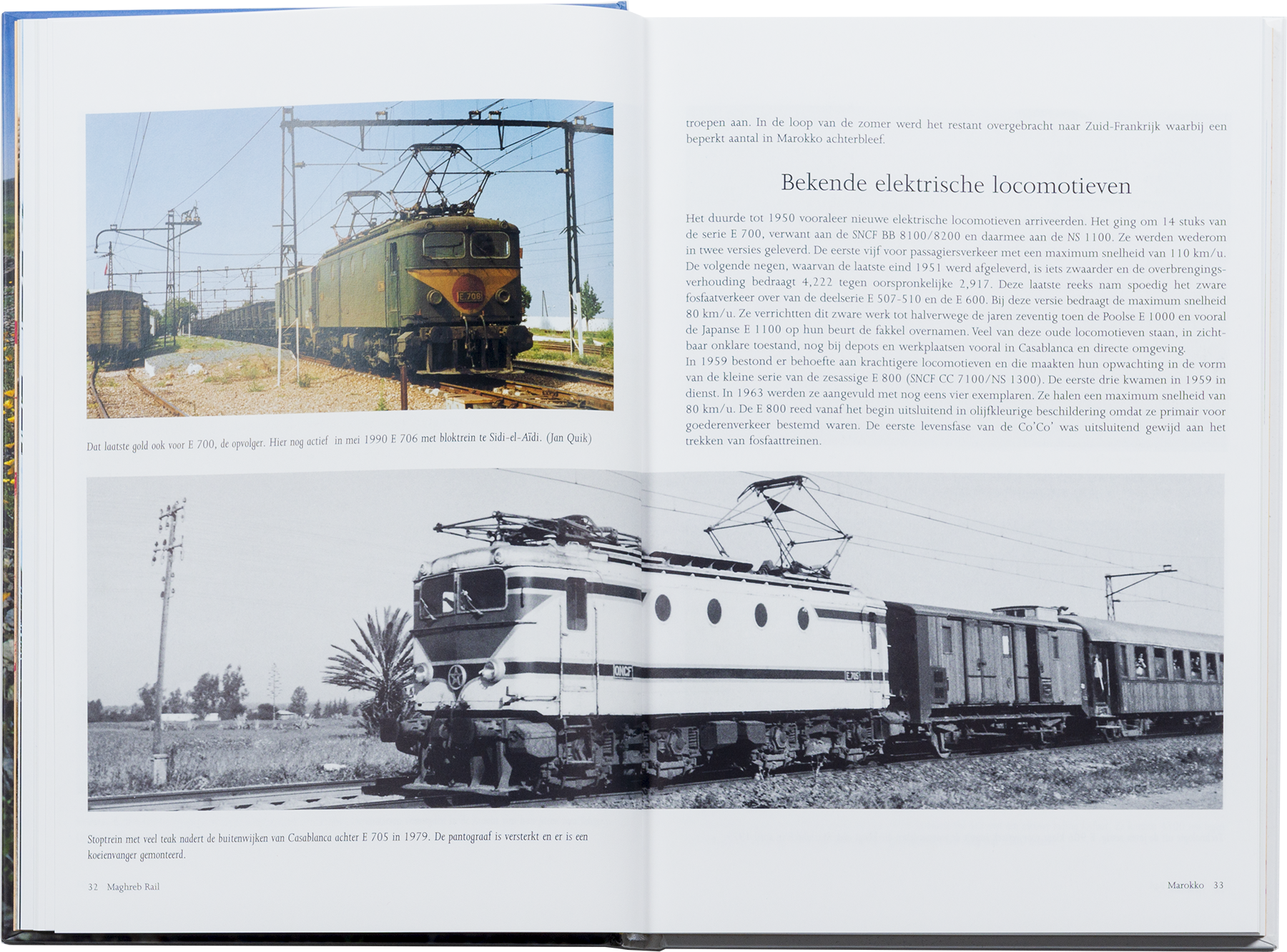 History of Benelux Rail
Late in 1978 a dedicated group of international railway authors and photographers met at the buffet of Liège Guillemins station. Sitting around a large table they enfolded their visions and this gray Saturday afternoon finally saw the birth of Benelux Rail. The new range of books was to be published in Sweden in the same style as Nordens Järnväger already on the market for a decade then by the same prolific publisher. Frank Stenvall (SE), Luc Calay (B), Michel Thiry (B), Guy Pettinger (L), Michel Dondelinger (L) and Marcel Vleugels (NL) agreed to take on the job. Supported by many other contributors - including Antoon Hermans (NL) and Yves Steenebruggen (B) - the bi-lingual Benelux Rail cautiously took off on its enduring voyage through time. In 1984 the first color pictures appeared. As from 1989 new volumes are published in The Netherlands. By 1994 topographic enlargement was introduced when the first Benelux Rail network map was launched. In 2007 French as a language was replaced by English. Based on - then recent - essential information and iconic photos, time itself overtook. In due course the Benelux Rail series became a historical source in its own right.